Hand Safety Poster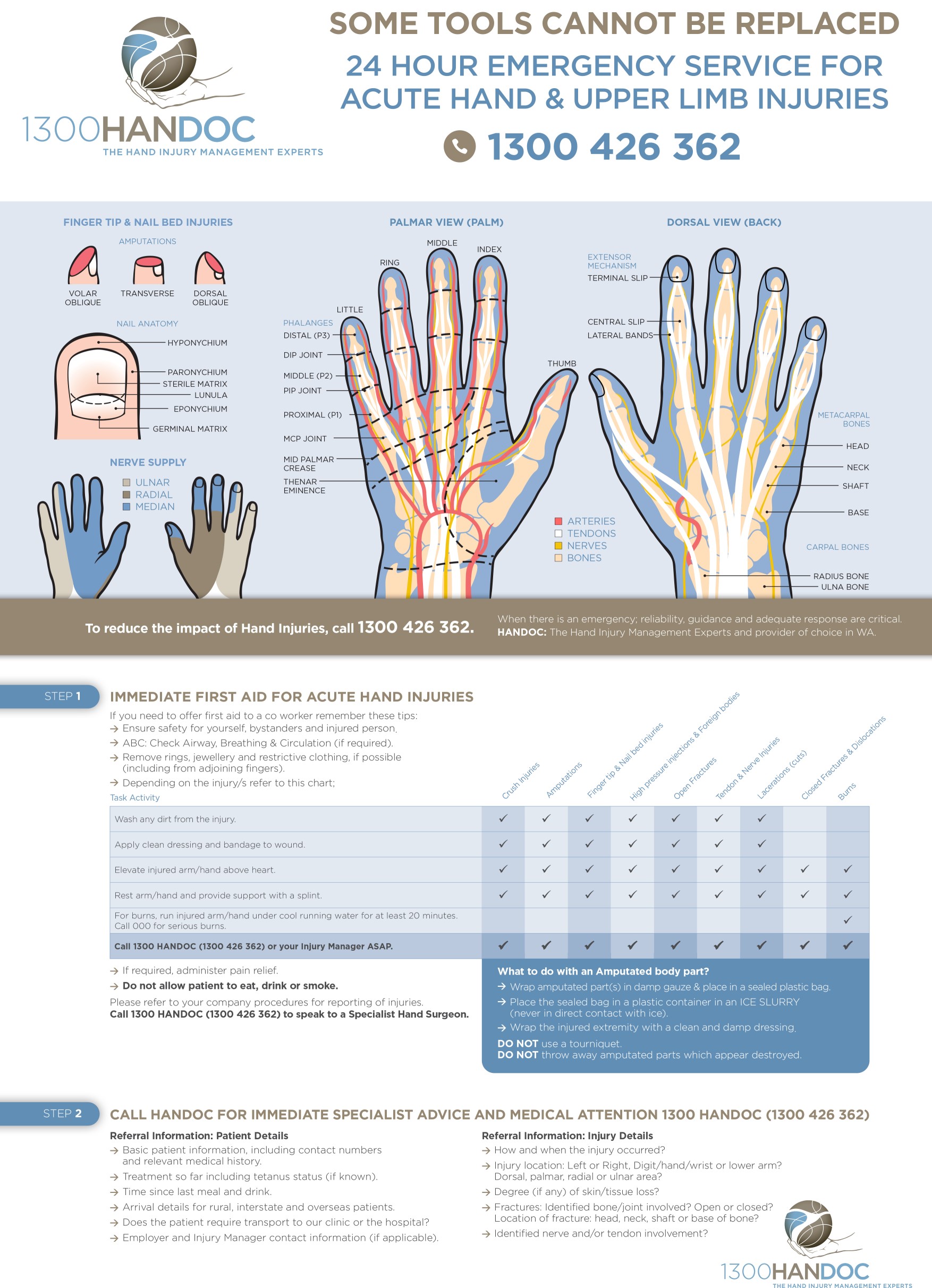 To order hard copies of the poster please phone (08) 9380 0390 and we will arrange it with you.
Education
The surgeons at HANDOC are committed to improving the awareness and understanding of hand injuries. Each of our surgeons is involved in training other medical professionals, ranging from both undergraduate and postgraduate students through to GPs and trainee surgeons.
Our surgeons have conducted training sessions at a number of hospitals in both the Perth metro area and wider WA, providing support for rural locations.
If you are interested in having one of our surgeons present to your team of medical professionals for training purposes or otherwise, please contact the HANDOC Communications Coordinator by email or call (08) 9380 0390.
We have a range of educational topics relating to hand injuries and treatment that we can cover. If you have an alternative requirement, please call us to discuss.
Our sessions range from a basic 1 hour presentation on hand injuries to a 2 hour interactive workshop, covering specific techniques.